A2 Townie Team
David McNamara- Broker
Juliet McNamara- Realtor
Owners, townies, friends.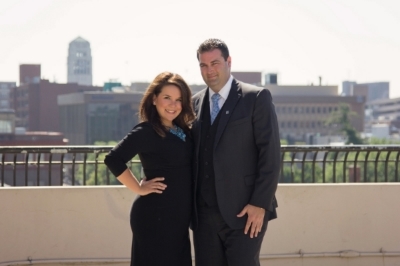 The team
When asked what constitutes a "townie" in Ann Arbor, people are divided in their definitions. Ranging from living in Ann Arbor for 20 years plus, to being born and raised here. Well no matter how you slice it, David and Juliet are the product of two "townie" families. Both mutli-generation Ann Arbor dwellers, they have an immense pride for the city their families have called home for over a century. Their pride in and love for this city and its surrounding areas challenges them to know the market better than most.
When choosing a realtor, the question "why should I choose you" is often asked. David and Juliet are a couple practicing Real Estate which gives their clients a two perspective approach to every home. David's years of experience as a broker and property manager compliments Juliet's creative background and love of homes and makes for a perfect combination. They are fun, energetic, enthusiastic and empathetic. Our clients find working with them gives them a wealth of knowledge and excitement at their beck and call. When you hire David and Juliet you are treated with the utmost professionalism and care. They go above and beyond in every transaction.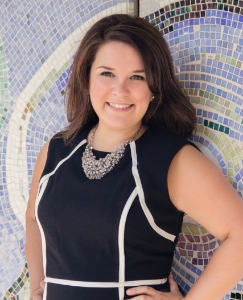 Juliet McNamara
Juliet is a 4th generation Ann Arborite and love's this town. She began her career in banking at 17 years old and helped pay for college while working her way up in a local banking institution. She wanted to be creative and help people at the same time, so she set her sights on a career in Marketing at our local Health system. After her 9 year tenure she was excited to join David in their family business. She finds that helping people make their dreams come true in Real Estate has been one of the most fulfilling things she has ever done.
She still spreads her "creative wings" by designing many of our marketing pieces in house and overseeing all marketing for the brokerage. She also helps our property management division with updating our rental units. Along with helping investors and first time home buyers make updates in the most economical ways possible. All while still using quality products and keeping her finger on the pulse of the market to make sure they are making the best investment possible.
Juliet is our cheerleader. She finds the beauty in every home and her passion for helping others drives her to find the perfect house for each and every buyer. She brings a sense of ease and humor to every transaction.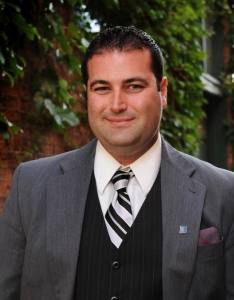 David McNamara
David is a third generation "Ann Arborite", and a member of a fourth generation Washtenaw County Family, so he has expansive knowledge of the area and its history. One of his grandfathers was a broker in California and the other a property manager here in the Ann Arbor area. His parents have owned income properties his entire life. You could say that it is in his blood, and well that is probably true. His many years of experience gave him the knowledge to negotiate a fair price for you!
His success has landed him as one of Ann Arbor's income property and property management experts. Clients love his vast expertise and local agents lean on him for advice and assistance. Income properties do not keep him far from his roots, he still loves working with first time home buyers, as there is a great satisfaction in seeing a person become a homeowner for the first time. His reputation and customer appreciation keep home buyers coming back for their second and third homes an often for an income property later.